With the giant "worms" protruding from the sky, the wine museum named La Cité du Vin (France) made the architectural "followers" faint.
The giant "glider" is a way to visualize and describe the shape of La Cité du Vin, a famous wine museum located right on the banks of the river Bordeaux, France.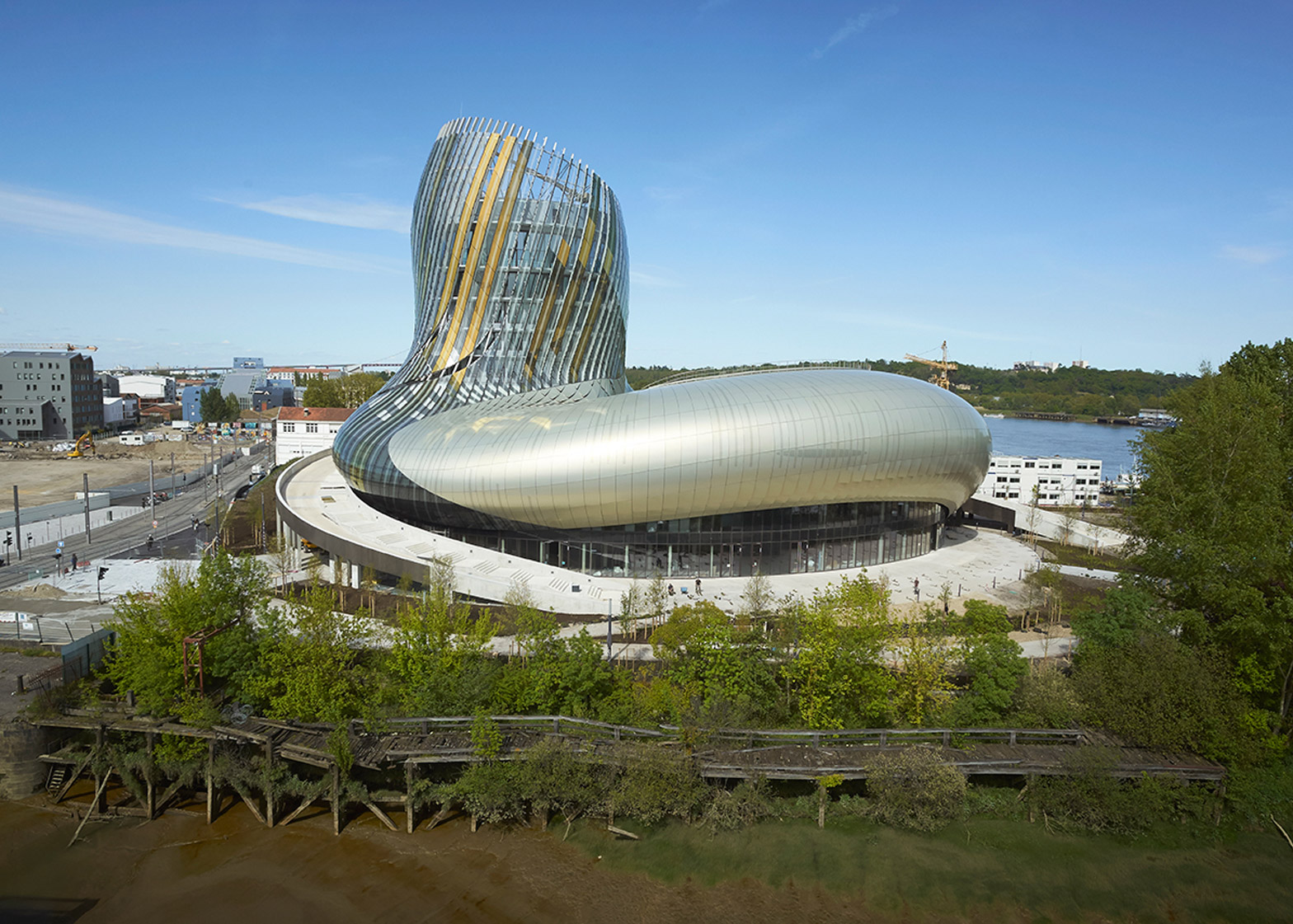 Opened in late May 2016, La Cité du Vin is a tourist destination for the city's second wine tour, the spiral containing many exhibition caves, which is a spiral winding. to the sky about 55 meters high. This dynamic architecture is the latest product of the XTU design team.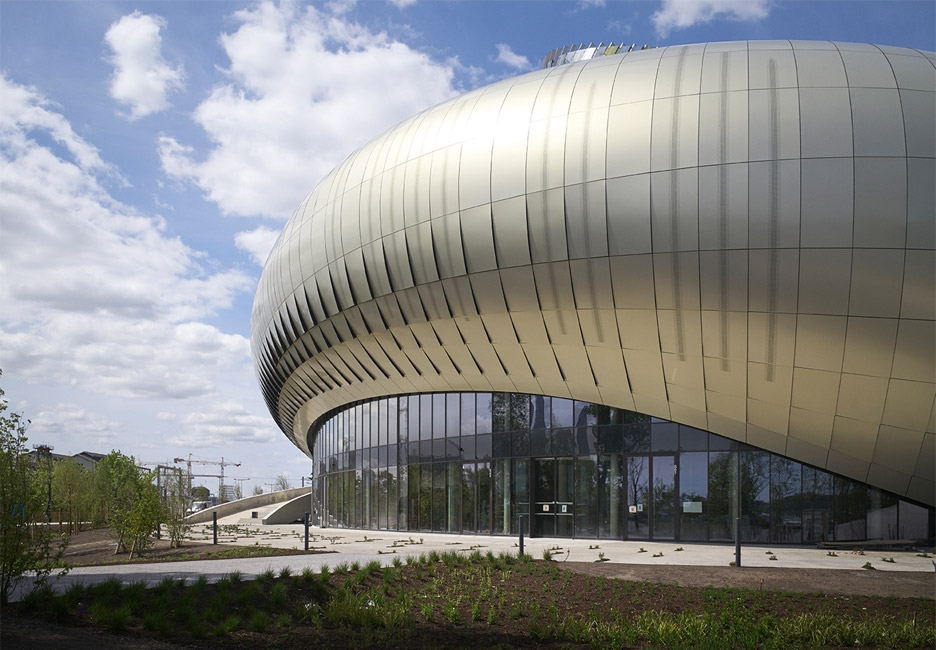 The whole project is mainly made from specialized concrete, aluminum and silk glass and divided into two separate architectural parts.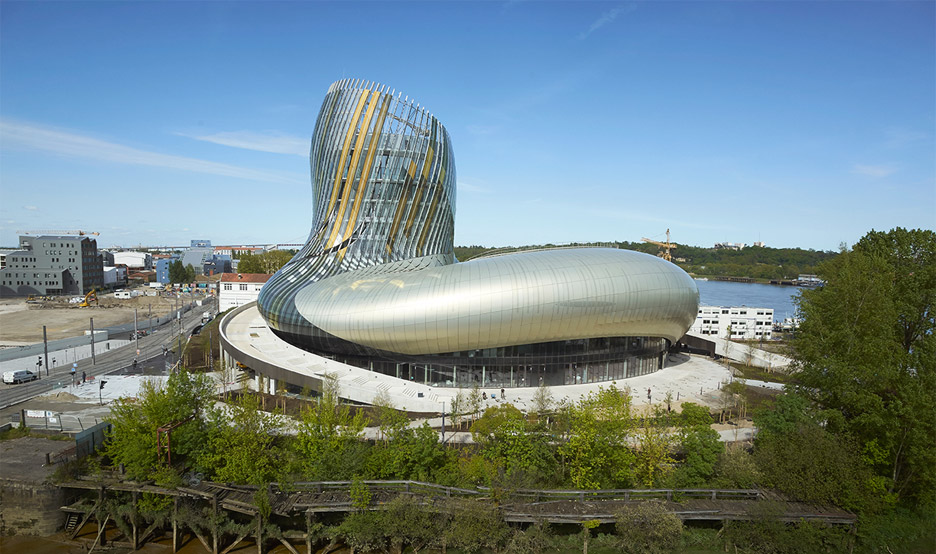 The grounding round body is designed in the form of a closed circle, the base includes steel body, dedicated aluminum and glass doors. The roof of this architecture is surrounded by a skeletonized dome system of specialized steel, aluminum and bright silver glass.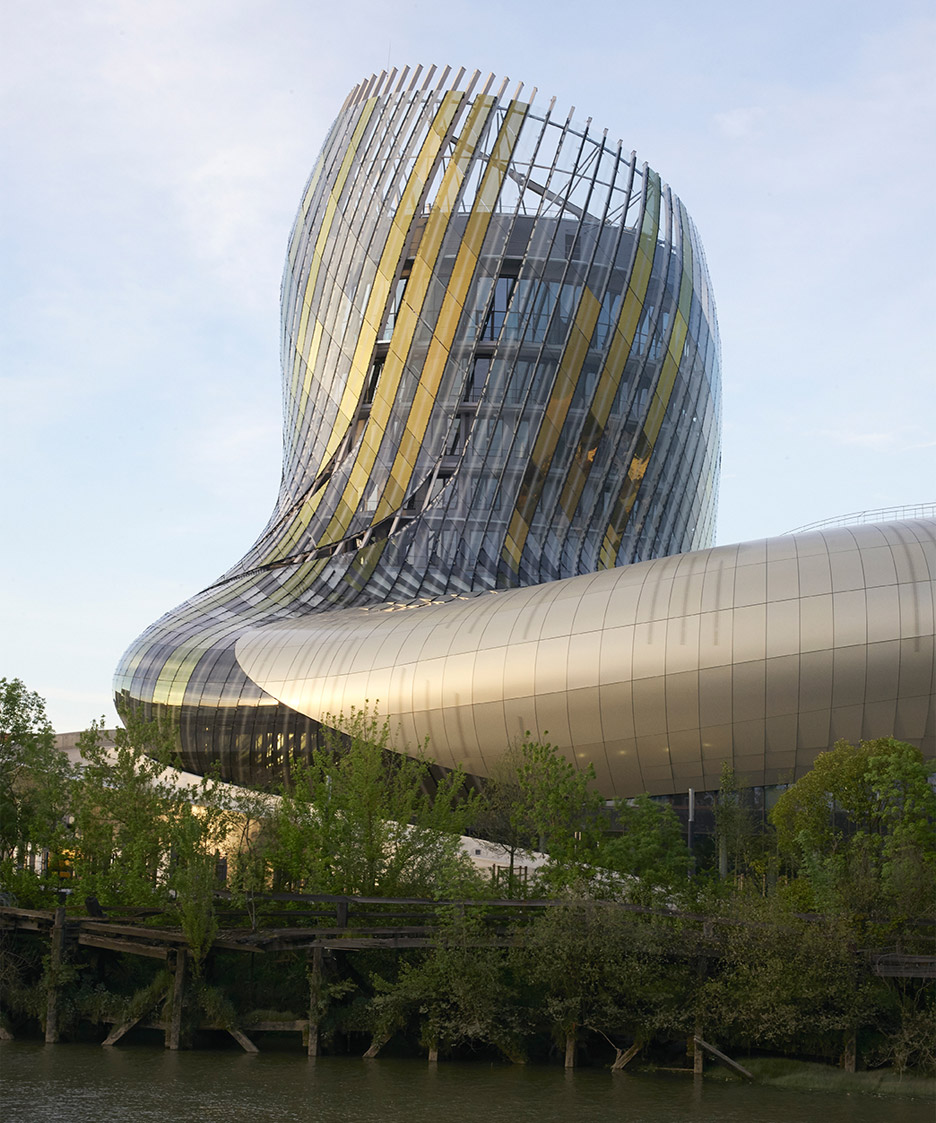 They are tied together and form a circular, closed, massive structure. Inside the interior of this work are the caves displaying products related to the wine museum.
The remainder is roughly called the tower section of the building. It is a circular cylindrical mass connected with a circular body that rises into the sky. The round tower has a strange concave bulge design, made of aluminum frame, specialized steel that is good in force as well as affected by wind, heat, weather corrosion …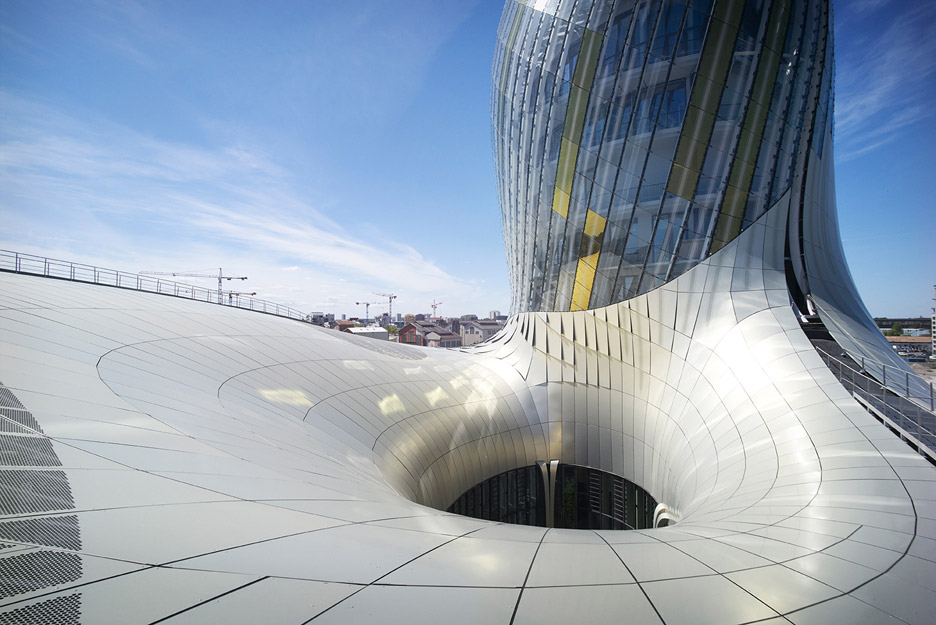 Surrounding the pier are long steel bars arranged together to create a certain distance and curvature. These pillars are attached with silver and gold glass panels running stripes from the base of the tower to the top of the tower.
Inside the display caves stand out with a luxurious milky white space, the stall partition areas take advantage of natural, striking wood panels and curving solid wood stripes running along the wall blocks.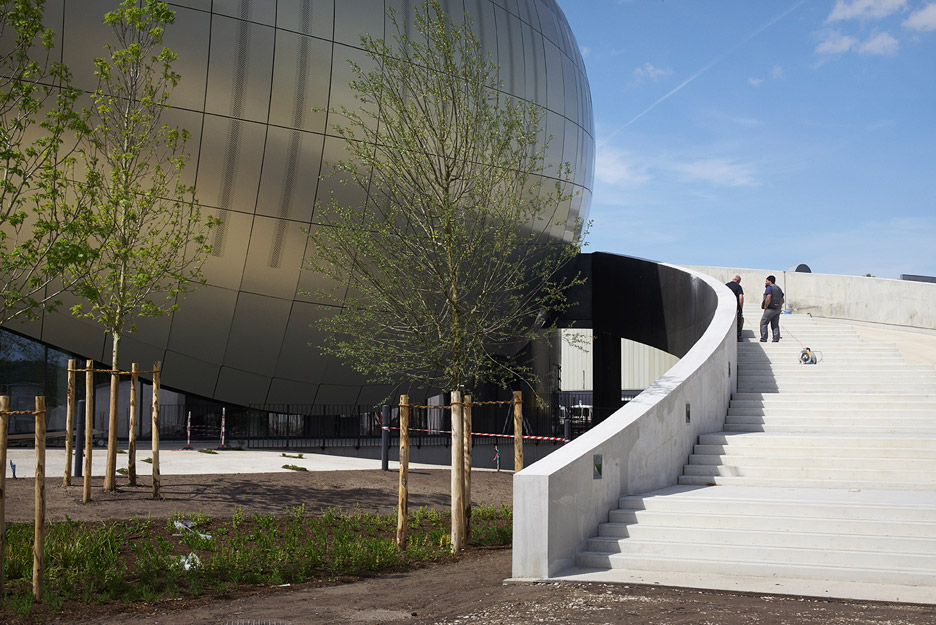 Including the tower and round body, the La Cité du Vin Wine Museum has a total of 10 floors, including wine display caves, a reading room, and three large-scale wine tasting rooms. , a fine arts store and three luxury and convenience dining restaurants.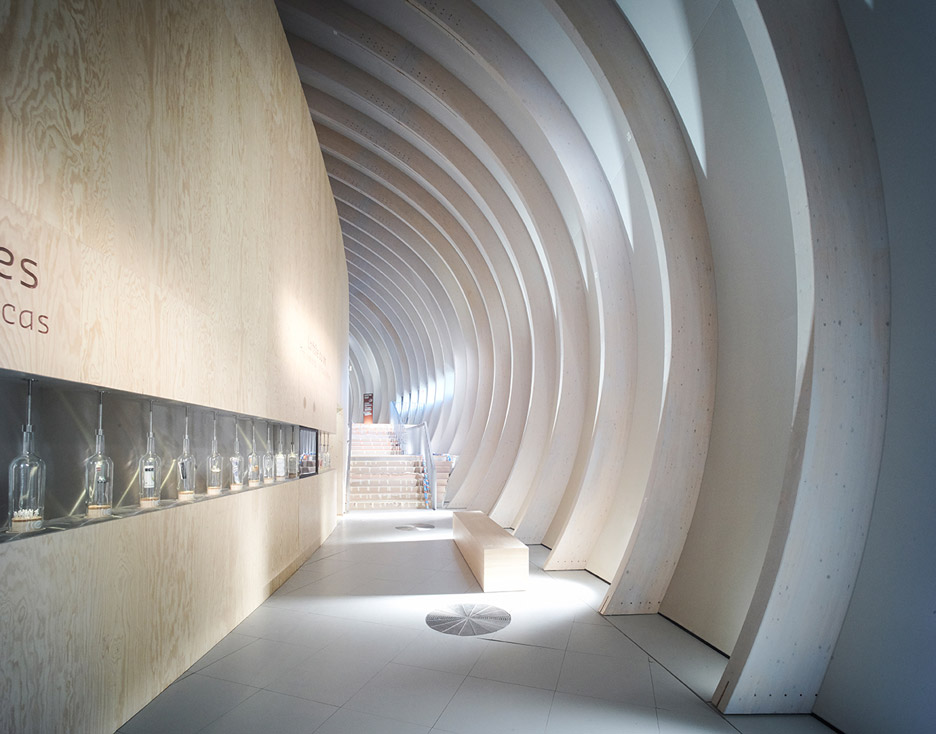 This is the most modern wine museum in the city of Bordeaux, France.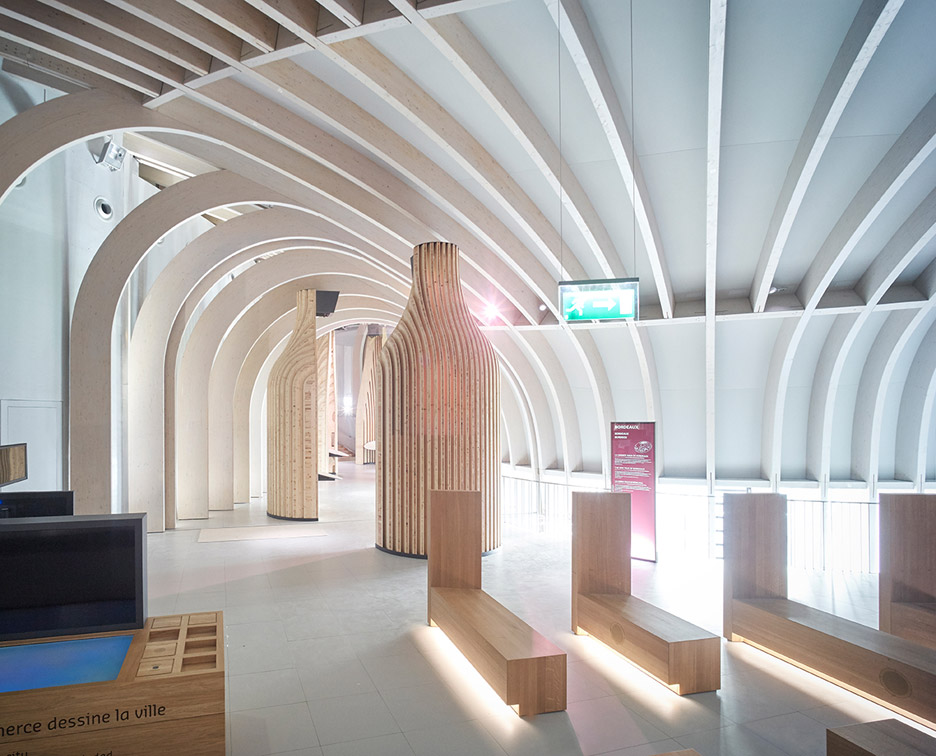 It carries both material and spiritual meanings for the city people and above all, it is a testament to a modern, modern Bordeaux, with a leap in urbanization and deep in the subconscious of many people, it also is a symbol of the pinnacle of art in the city.
Source: Huynh Dung (Dezeen)