Sophia Center is the first modern high-rise apartment project in Rach Gia city, Kien Giang. The project has the expectation of starting a high-level lifestyle in the most beautiful Rach Gia Bay in the western coast of Vietnam.
Sophia Center is an apartment project in Phu Cuong urban area, located on 3/2 street, An Hoa ward, city. Rach Gia, Kien Giang province.
Project scale Sophia Center
Sophia Center apartment project overview
Sophia Center is built on the land with a total area of 4,632 m2 with a construction density of 56.7%. The scale of the project includes 1 apartment block with 17 floors and 2 basements, in which 3 floors of the podium from 1-3A are used as commercial centers and the rest are apartment floors.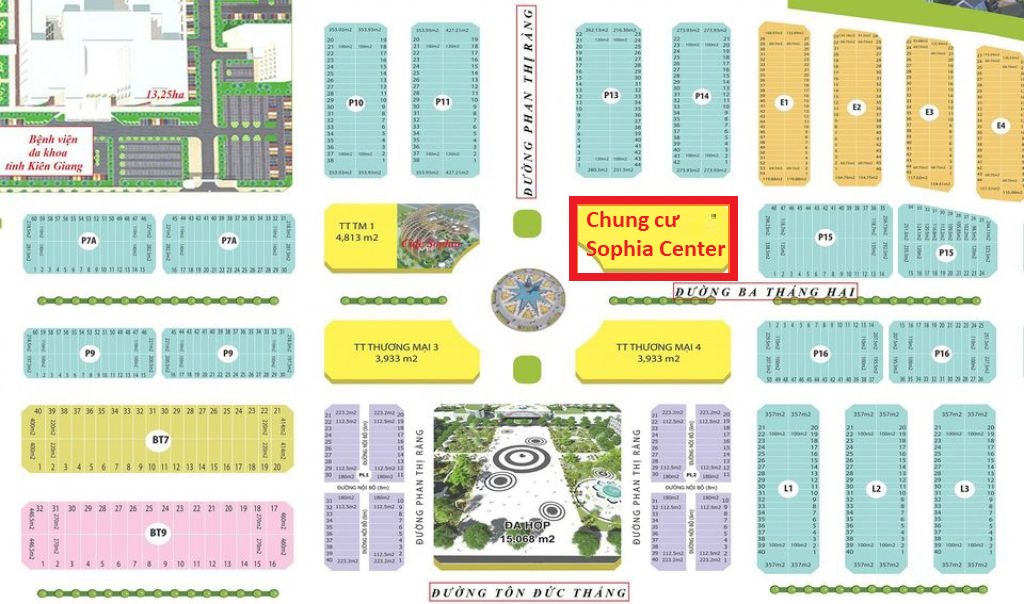 Location of Sophia Center apartment building in Phu Cuong urban area
The project has a total of 350 commercial products, including 324 apartments, 20 shop retail and 6 shophouse. The apartments include 84 1 bedroom apartments, 199 2 bedroom apartments and 41 3 bedroom apartments, each with an area from 32 m2 – 90 m2.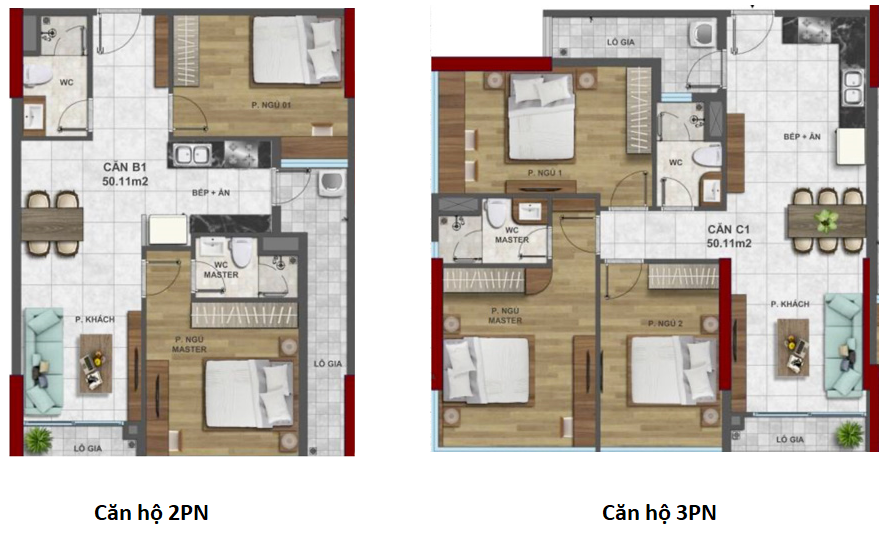 Design apartments with 2 bedrooms and 3 bedrooms
Sophia Center apartment building owns a location in the heart of Phu Cuong urban area, so residents of the project inherit many facilities such as: new Kien Giang General Hospital, Vo Van Kiet junior high school , trade center – conference, beach restaurant, multi-purpose sports area, marina …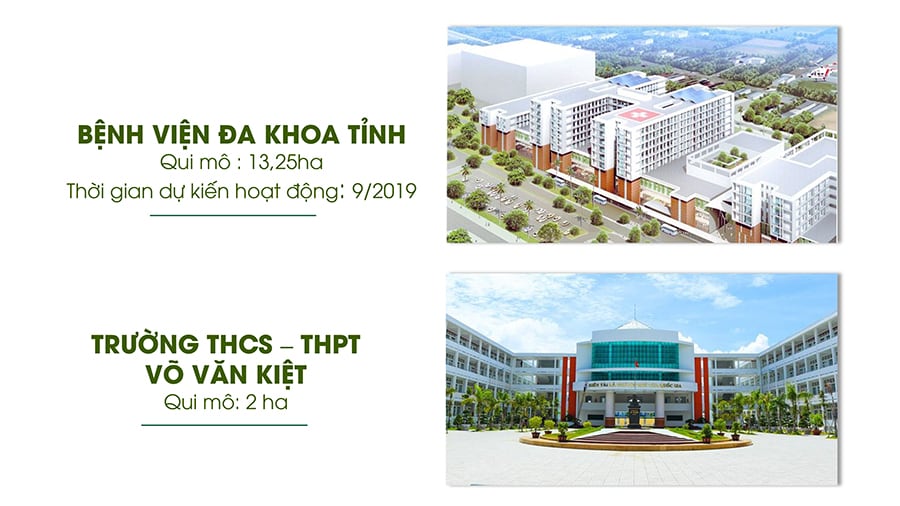 Internal hospital and school of Phu Cuong urban area
The Sophia Center enjoys convenient regional connectivity thanks to its location on the city's arterial road. Rach Gia. The project is convenient to connect to other areas in the city within a radius of 5km such as: city administration area. Rach Gia, Rach Gia commercial center, Phu Quoc wharf, Rach Gia airport …
The investor of the apartment Sophia Center is Phu Cuong Kien Giang Investment Joint Stock Company, is a member of Phu Cuong Group. Phu Cuong Group was formerly a small and medium seafood processing enterprise in the early 1990s, currently the group has more than 20 member companies operating in multiple industries.
Currently, Phu Cuong Group focuses on 3 main areas of production and business: real estate, renewable energy and service provision in 2 city areas. Ho Chi Minh City and Mekong River Delta. In addition to the Sophia Center project (located in the Phu Cuong urban area, also invested by Phu Cuong Group), Phu Cuong Group is also the investor of two other sea reclamation projects in the city area. Rach Gia is Phu Cuong Hoang Gia urban area, Phu Cuong Phu Quy urban area.
Sophia Center is a high-rise residential project combining commercial center in the overall Phu Cuong new urban area project with the scale of 166 ha. The project has been approved by the People's Committee of Kien Giang province with a detailed plan of 1/500 in Decision No. 1312 / QD-UBND dated June 16, 2010.
Apartment price reference on the market of the project Sophia Center from 23 million / m2.
GK Archi is pleased to accompany and design this fascinating project.
Wishing Kien Giang Phu Cuong Joint Stock Company and the project a great success.
Source: CafeLand.vn