Decorated with armor of geometric metal blocks that create a unique facade for this 600 square meter luxury home in Surat, Gujarat, India.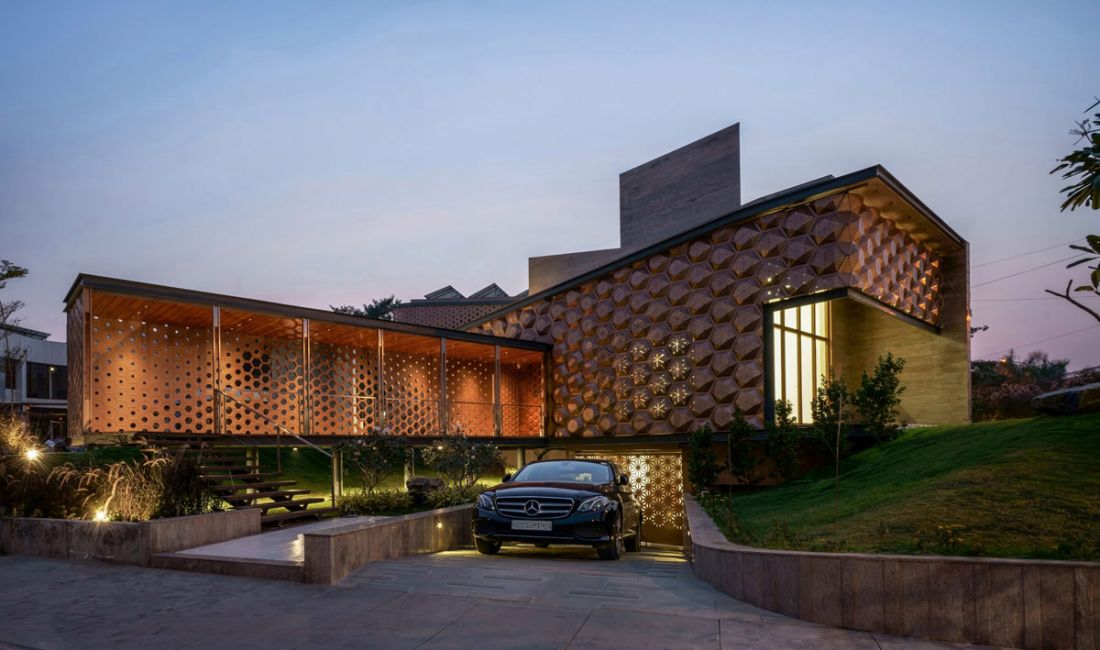 Featuring a unique structure that makes the house great at night.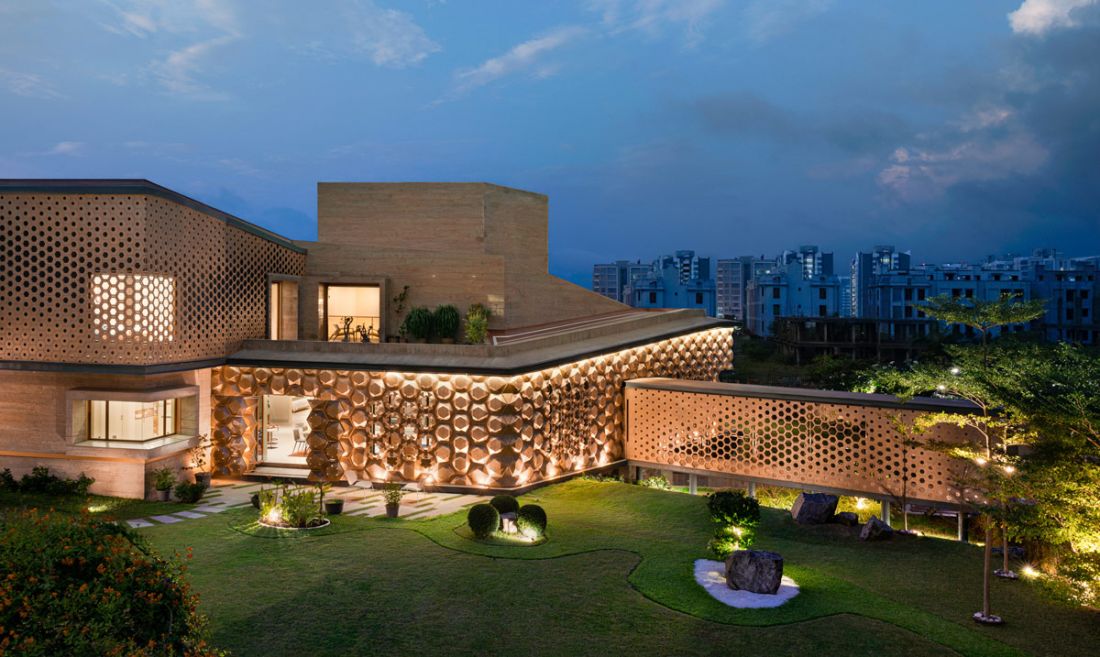 Light emitted from the surrounding geometric blocks creates a romantic, dreamy space.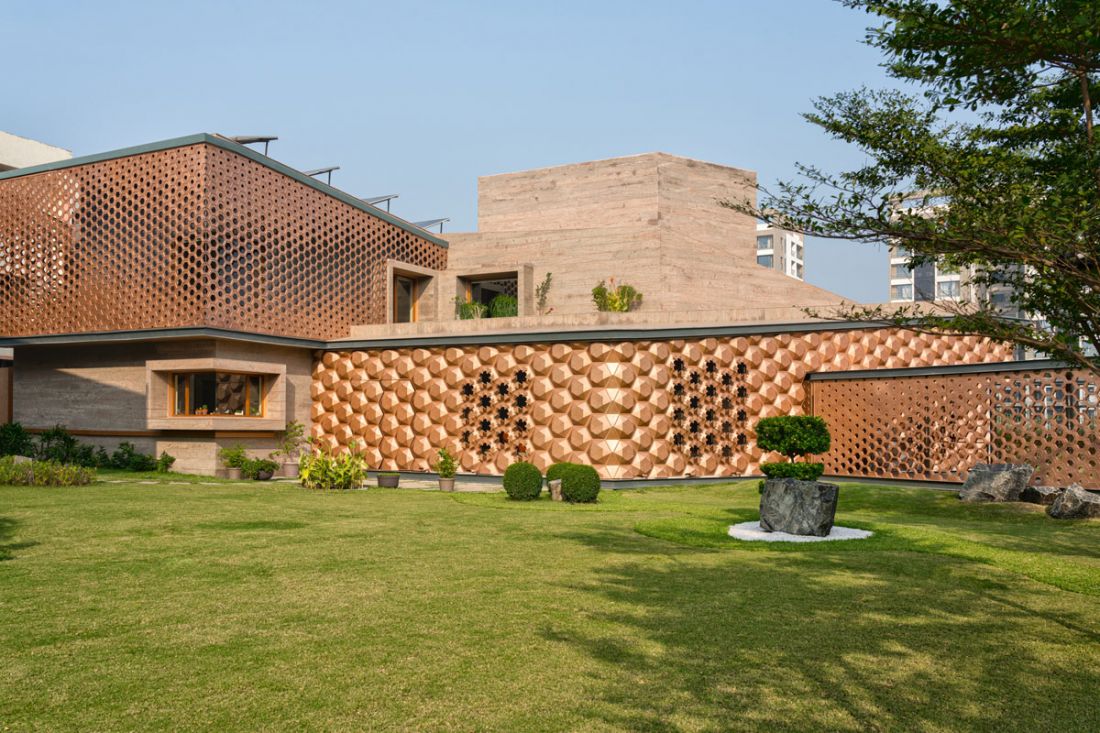 Inspired by nature, the unique structure surrounded by hexagons with the structure of carbon crystals and beehives helps the house not only have a unique facade that brings a cool, airy interior space. .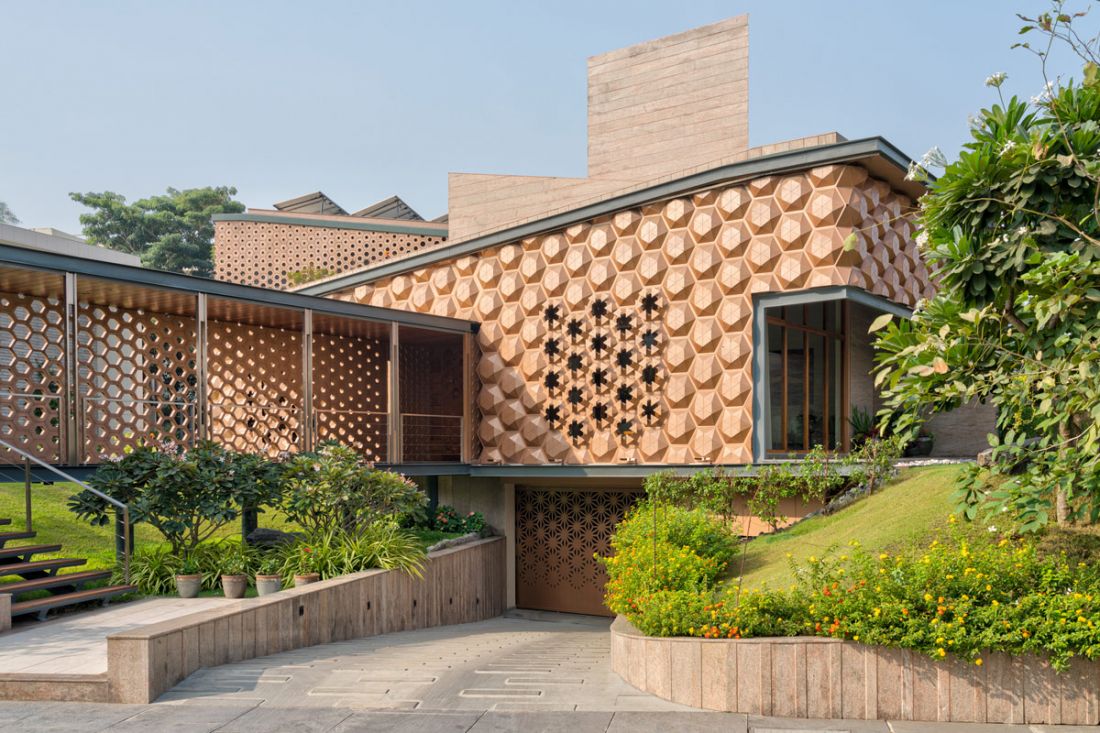 This is the convergence of the culmination of architecture and art. Outside the house, there are also many trees planted to bring freshness and coolness to the whole space.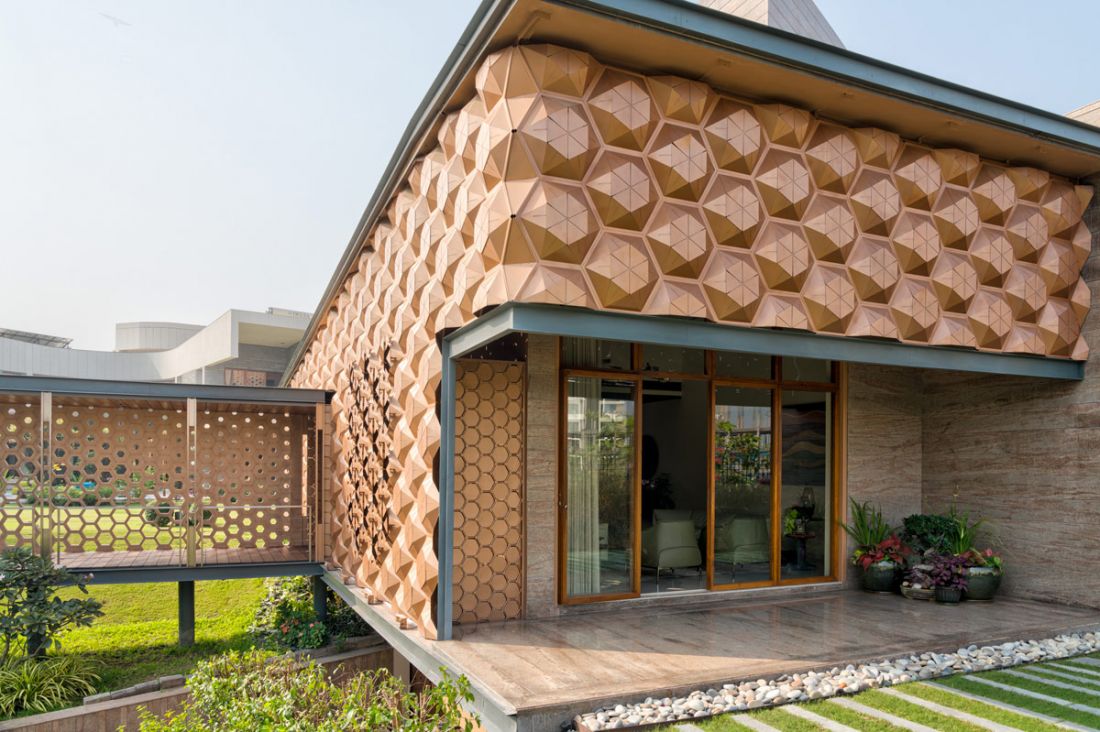 A sunken courtyard, a terraced garden, a wooden corridor all contribute to the strange design of this house.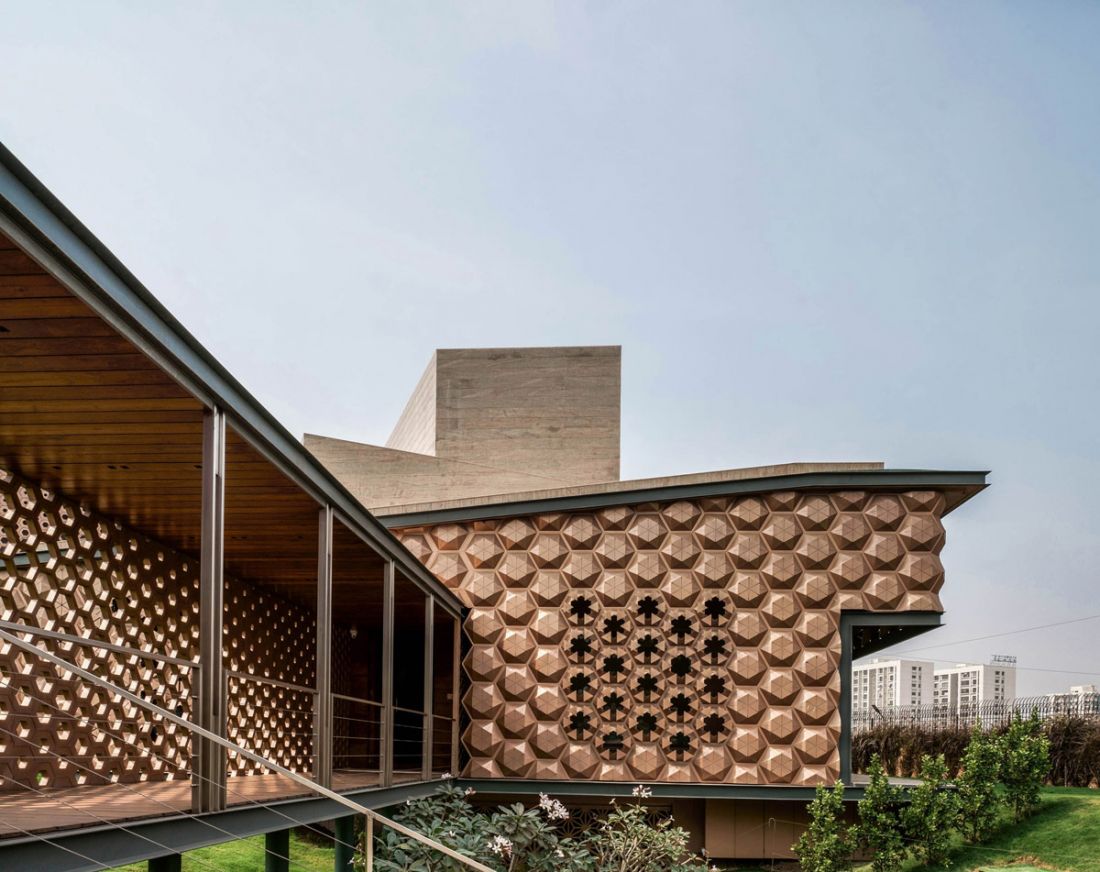 Shadows of the house are changed, moving during the day according to the light of the sun.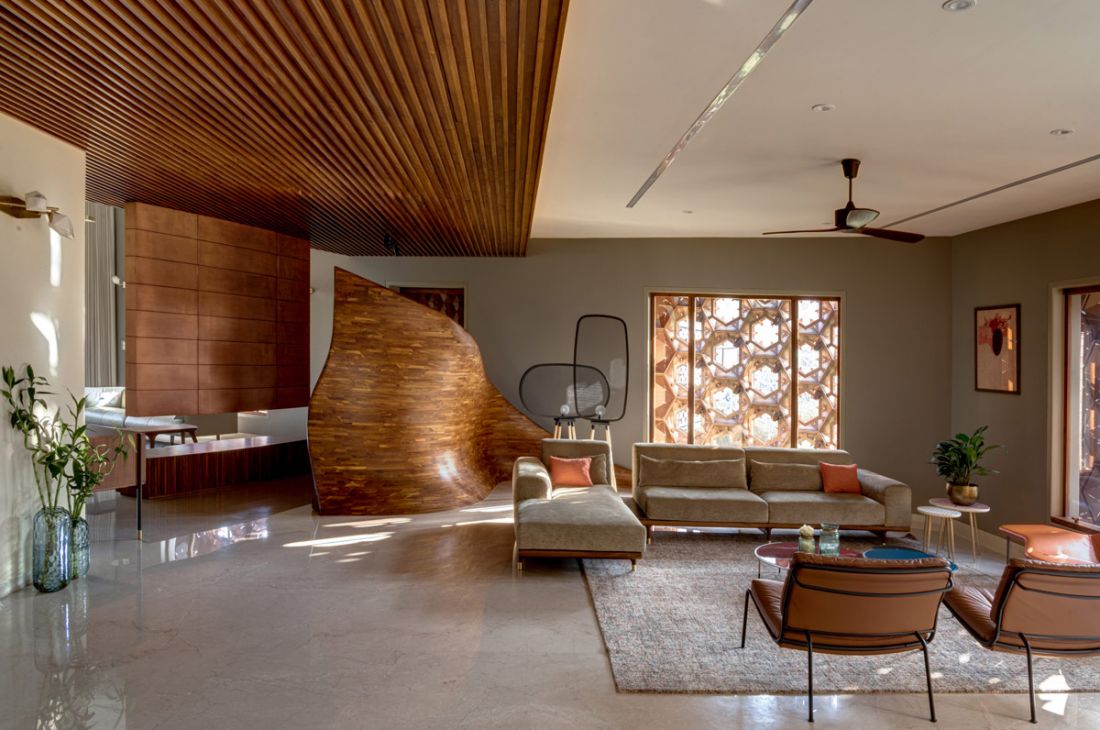 Not only the appearance, the inside is also an impressive space with an open design that creates flexibility and vibrancy.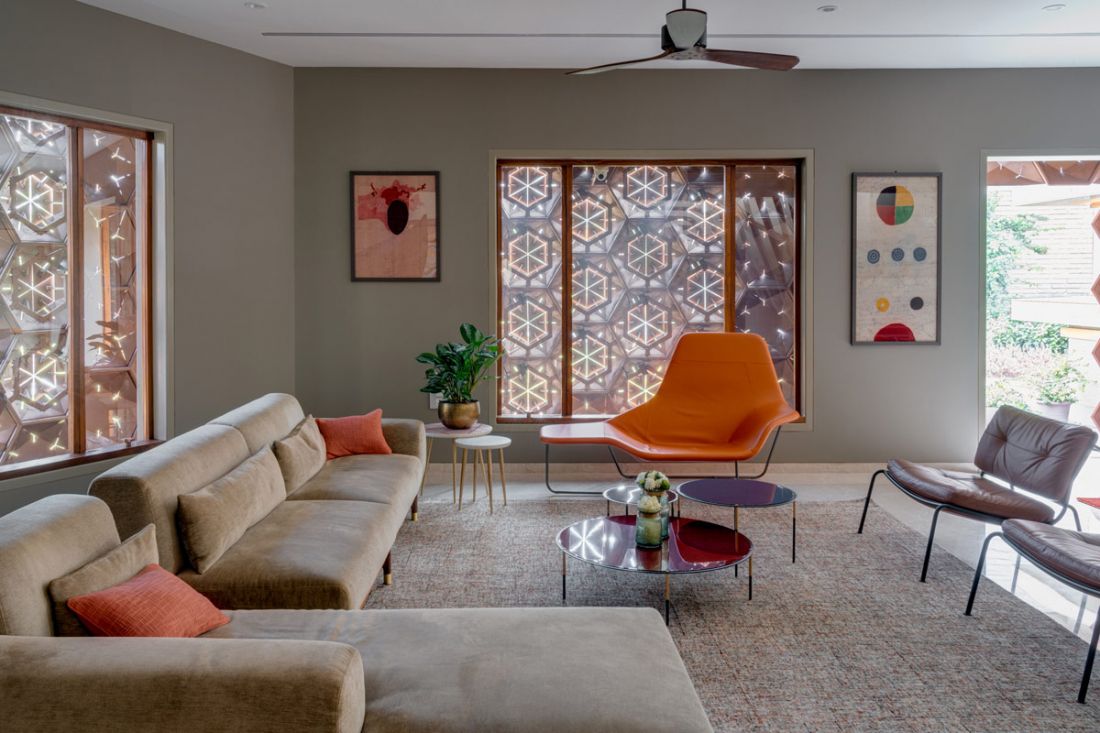 Bright orange seats accentuate a neutral space.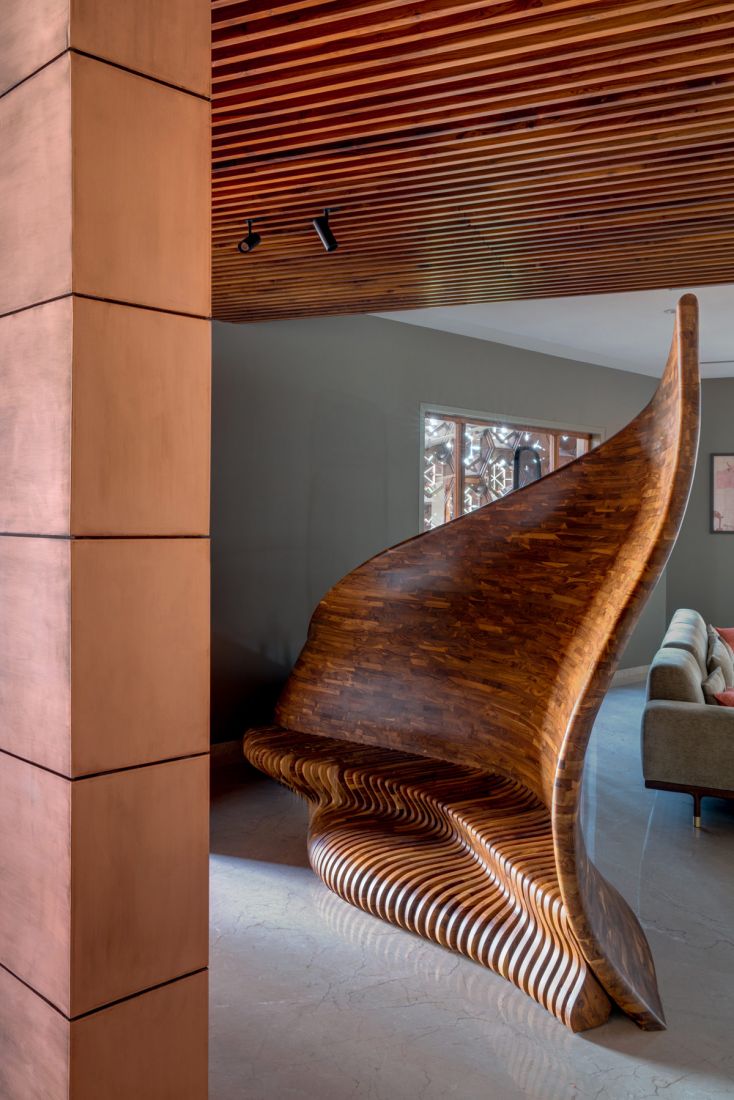 The unique furniture item is a wooden partition and a sculpture chair.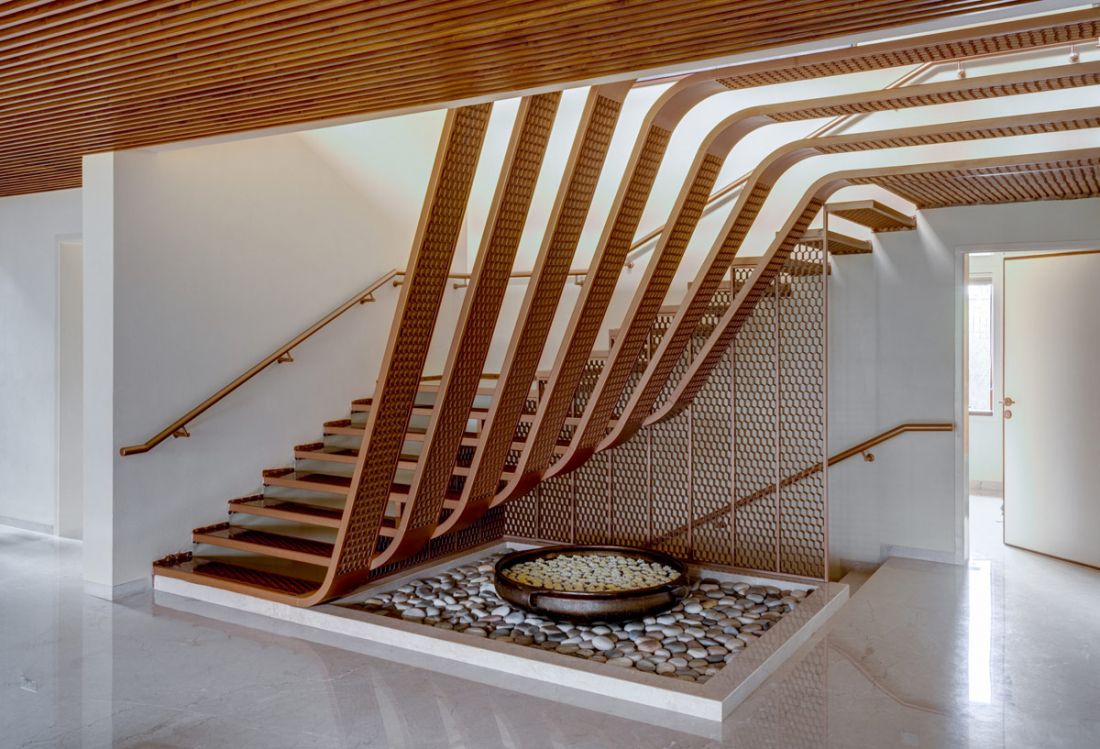 The stairs are also extremely uniquely designed.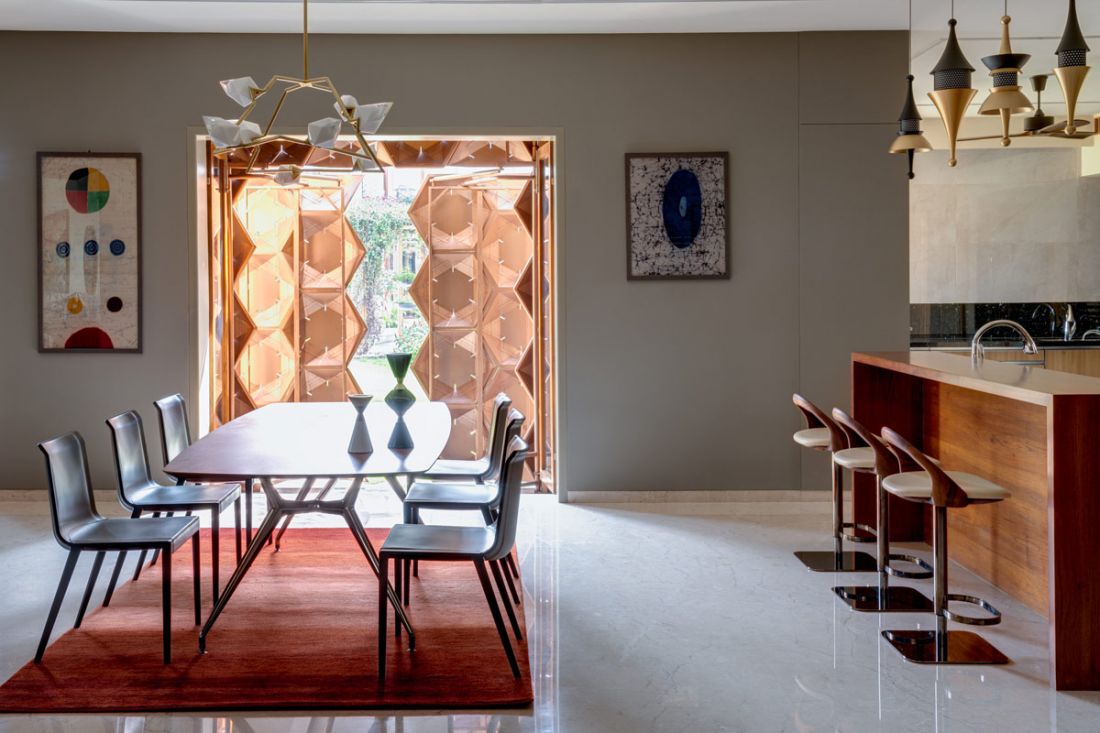 The dining table area is facing the door to help open space and natural light.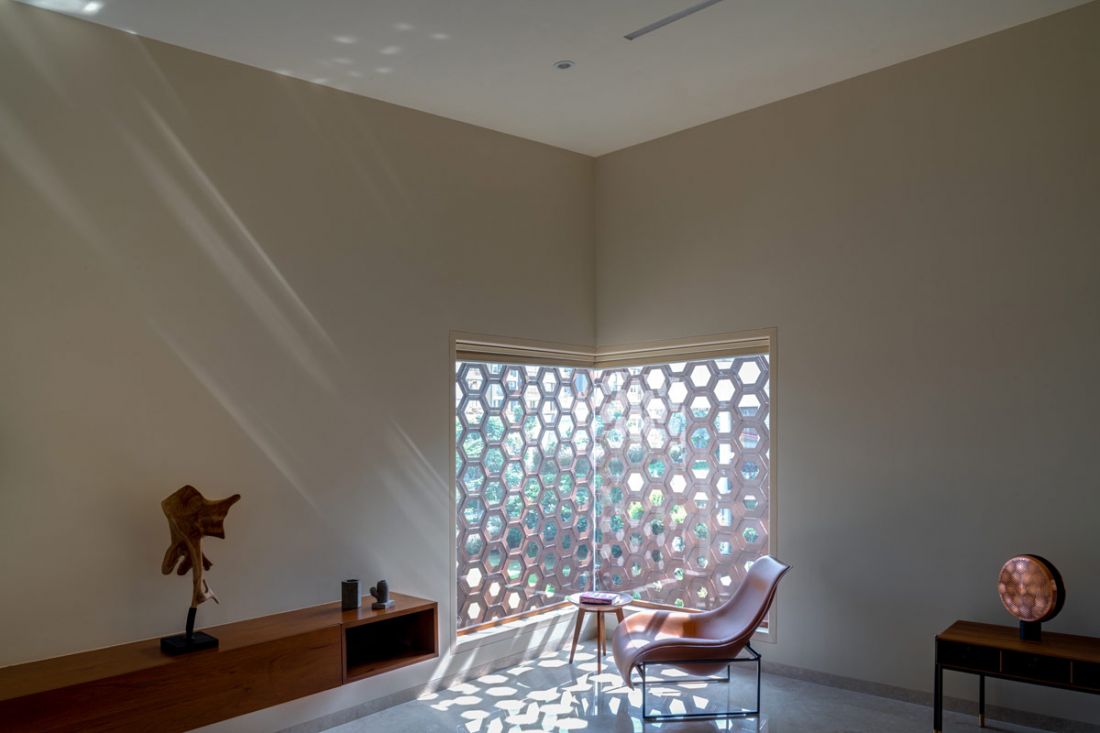 Geometric blocks fill the window space to create an enjoyable relaxation area.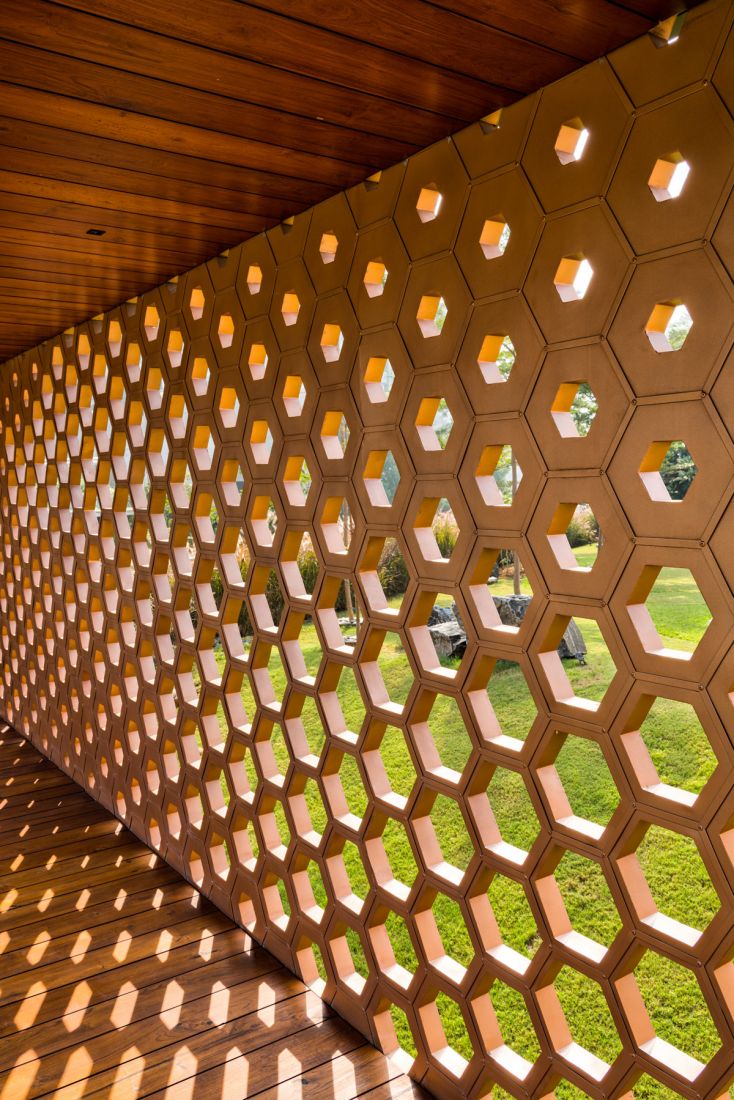 The wall has geometric shapes to create ventilation holes, catch the light before stepping through a lush green garden.